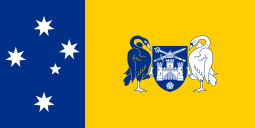 Automatically Archive Australian Capital Territory State Agency Web/Social Media Content
Government agencies in the Australian Capital Territory use the assistance of the Territory Records Office in meeting records management expectations.
The office sets the state's recordkeeping standards through the Territory Records Act 2002 which commenced on July 1st, 2003. Part 3 (with a focus on access to records) commenced later on 1st July, 2008.
An excerpt from the ACT Records Office website below:
"The Territory Records Act 2002 establishes that each agency is required to develop and maintain a Records Management Program that includes requirements for the creation, management, protection, preservation, storage and disposal of, and access to records of the agency. Agencies are required to develop a Records Management Program that is appropriate and relevant to their functional requirements utilising the Standards and Codes approved by the Director of Territory Records. The Director will ensure that there is a consistent approach to implementing the Standards across government so that records use common terminology and recordkeeping can easily be monitored. A thesaurus of classification terms and disposal schedules for the records of government functions have been developed by the Territory Records Office. An agency's Records Management Program, which will be the public face of an agency's recordkeeping practices, will be the primary vehicle for accountability and is to be open for public inspection."
"Records of ACT Government agencies are available under the Access provisions of the Territory Records Act 2002 and the provisions of the Freedom of Information Act 1989."
Start Archiving for Public Records Compliance
Head Office:
#400-311 Water Street
Vancouver, BC V6B 1B8
Canada
US Office:
#1400-506 2nd Avenue
Seattle, Washington, 98104
United States
Europe Office:
Laurenspark 6
4835 GX Breda
The Netherlands
UK Office:
+44 (0)20 3314 7921
Australia Office:
+61 (07) 3186 2199
© 2019 Pagefreezer Software Inc. All Rights Reserved. Privacy Policy.
Commercial use and distribution of the contents of this website is not allowed without express and prior written consent of Pagefreezer Software Inc. subject to existing copyright exceptions and limitations.